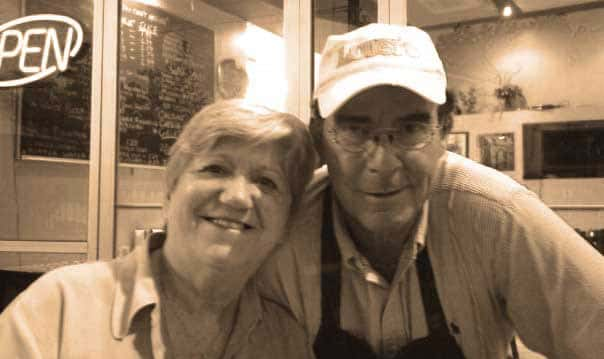 About US
Where We Started
Luigi's Pizzeria began as a labor of love for cancer patients in the Ward's backyard pizza oven. It has grown to a thriving business in two Houston locations!

As a first-generation Italian immigrant and child of the second world war, Luigi's founder Luisa Ward knew the privations of war well. With hope in her heart and a vision for a better life, Luisa emigrated to America from her native Italy, to build a life and family in her newly adopted homeland.
A New Opportunity
With a career spent working with cancer patients, and at an age when most people were making their retirement plans, Luisa began serving homemade pizza to her cancer patients in the Texas medical center from her backyard pizza oven.

With the help of her husband Bruce, that recipe of love soon grew into the first Luigi's pizzeria! After eight years and two locations later, they passed on the business to their children. Their daughter, Daniela, kept the traditions alive delivering authentic, delicious Italian favorites to the Houston area.
The tradition continues...
Daniela and husband Sam expanded the family business, yet again, into the League City area. Bringing traditional family favorites from Italy to the far reaches of the Houston area.

The family's moto continues to ring true, "No matter the dream and no matter the age, in America, they can come true!"